The 40-40-40 system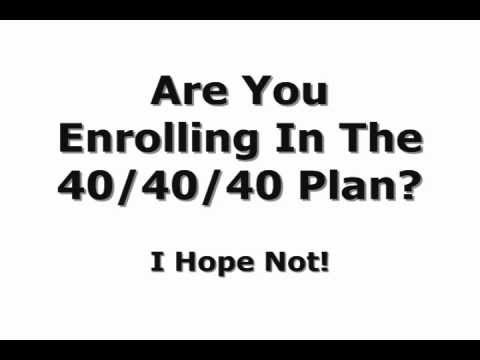 Have you ever heard of the 40-40-40 system?
Most likely you haven't. And most likely, unfortunately, you are in the system.
It means being in the rat race, having a "secure job", working 40 hours a week, for 40 years, to finally live out your retirement years on 40% of your previous income.
Unfortunately, this is the reality for most people.
A story....
I heard a story not too long ago, about a man retireing from his job. His former boss came to congratulate him, friend and family was with him, celebrating this last day of his work. He had been working for the same employer for 50 years, starting at 15. He had a secure and steady job.
His boss asked him: "I haven't been your boss for very long and I don't know you that well - but you must really have loved your work, having the same employment for 50 years?."
The man answered: "I hated nearly every day. But it was a steady income that put food on the table".
Is this how you would like your life to be, your retirement to be?