The secure existence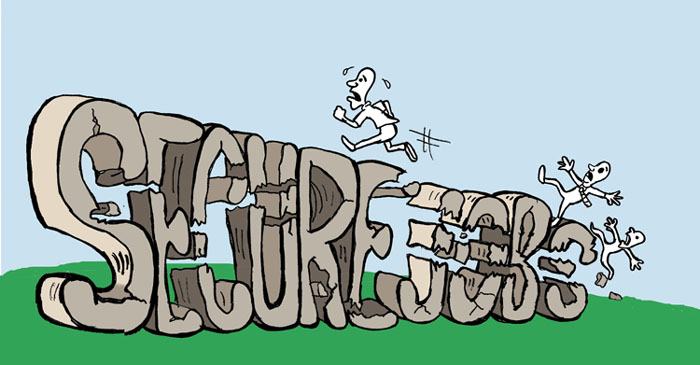 Most people has been taught by their parents, in order to have a secure existence, a secure life, to go to school, get good grades, so you can choose a good education in higher education, where you should get good grades, which will give you a high paying secure job. Therefore, most people are looking for a secure job, securing a steady secure income, producing a life of certainty and security.
The problem is that society is changing so fast nowdays that people are changing jobs and even careers in only a few years. The old secure existence scenario just doesn't work any longer. And the employer now dismiss or lay of personel as they see fit. Job security no longer exists!
Meanwhile, almoste everyone is dreaming of a life of freedom, being able to create a life of happiness and fulfillment.
What do

you

want?