The advantage of using loans to invest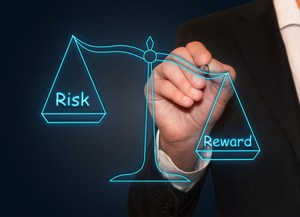 Taking inflation into account, there is an advantage of borrowing money and investing it in something that will give you a high percentage return.
In the same way that the value of money will decrease each year because of the inflation, the value of your loans, including your mortgage, will decrease in value each year.
Lets assume you purchase a property in 1990 for £100.000. You take out a mortgage of $70.000, and you have £30.000 in equity in the property.
If you don't amortize your mortgage and just pay interest on the mortgage, your mortgage value will still be £70.000 in 2015. With an inflation rate of 2,2% annually, the value of that mortgage is now £40.139 in the real money value of 1990, when you took out the mortgage. In the mean time, any investment that has a positive return on investment, will have increased in value.
The conclusion of this is that, if and only if, you can invest your money in something that will increase in value more than the interest of your loan and the inflation combined, that could be a good or very good deal.
Note of warning
Investing with borrowed money could be risky.
Every investment has some risk, even if you minimize the risk. Therefore you could end up with no profit, and the loan you still need to repay. However, there are investments with little risk and ways to reduce your investment risk, which could motivate investing with borrowed money.
---
Example of investing with borrowed money
Consider this example:
You borrow £10.000 at 3% interest, with no amortization. You make a one time investment of £10.000 that will give you 10% fixed return per annum. And you let the money run, i.e. you reinvest the interest return back into your investment.
After 30 years, the value of your invstment is worth £125.145, taking interest, inflation and return on investment (ROI) into account. Your debt is still £10.000, but is now only worth £5.454, in the reall money value of the year you took out the loan. The result of your investment is that you can pay off your loan and still have gained a profit of £115.145 over 30 years.
So,..... by taking out a loan at low interest, investing the whole loan into some assets that give a higher interest of return and using the inflation to your advantage, you have created a profit out of money you never had.
---
Additional reading
Continue by reading our articles on how you can build your own retirement pensíon fund by investing smart Read More