Saving
Saving is when you put money aside to save for something that you want to purchase, often something tangible that increase your way of living, which changes your lifestyle to the better.
It could be a holiday, a new car, a new home etc. It could also be saving up for an emergency fund, which would cover unexpected costs. And…..it could be saving up for your pension.
Start by reading the article Saving or investing?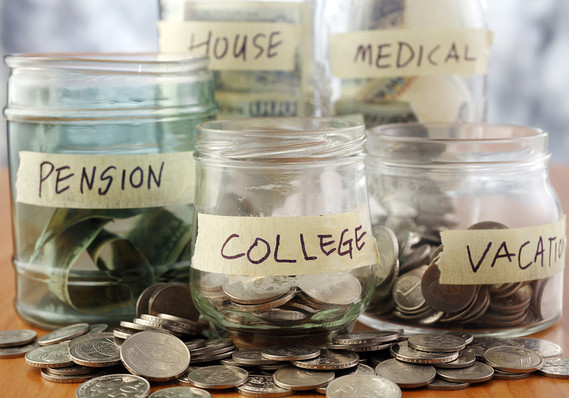 Who should save and who should invest?
In the beginning of life, as you become a grown up, you need money in order to create your life and your living. Then it is good to have some money saved (or invested), so that you have enough to set up a life and a home of your own.
In our opinion, this money should be available to you since your parents have helped you and educated you about saving and investing during your childhood, and helped you to save up your money for this purpose. But sadly, that is hardly the case. All because financial literacy is nothing we are taught in school. And most people / parents don't have the education or understanding to create these savings.
In the regards to save or to invest – Why not do both?
---
Save to an emergency fund
Once you have set up your life as an individual, with your own home, and maybe with your own family, our recommendation is to first save to an emergency fund.
The general rule is to save up so that you have savings for at least 3 months of expenses. The more savings you have for a longer period of living expenses, the better.
Preferably you could have 3 months of expenses in liquid savings and invest the rest in a way that you are able to convert it into liquid cash within 3 months, if need arises.
---
Keep saving and investing
Once you have an emergency fund of 3 months worth of expenses, you should consider investing your money.
In the beginning, set as a goal to save at least 10% of your monthly income. Set yourself savings goals. The goals could be to save to something you want to buy, or to save up to a lump of money that you want to invest.
---
Additional reading
Continue by reading the articles about investing for your future Read More
Read this article about saving and investing. Read More